About HTi
Based on over 30 years experiences in metal processing, Huarn Terng Industrial (HTI) started with production of sewing machine parts and was subsequently engaged in manufacturing bicycle parts when bicycle exportation boomed and heated up, enabling gradual transformation from the traditional lath machining era into gradual incorporation of respective metal processing technologies, undertaking hardware machining and manufacturing including aluminum alloy, zinc copper alloy and stainless steel.
HTI provides product development, mass production and even packaging services of metal products. Its insistence on consistent quality, automated machinery and strict operation control has attained sound customer reliance. With sophisticated processing technologies developed within the 30 more years, we were able to successively get orders from Muji, TOTO, IKEA, and other manufacturers prominent in high quality products. HTI intends to produce more and more versatile and diversified hardware products with state-of-the-art technologies and more exact managerial methods.
Main Services
Production of alloy extrusions turned and formed products including copper, aluminum, stainless steel, iron, and other metals; Design, forming and processing of metal products including toilet parts, auto parts, bicycle, machine and electronic parts.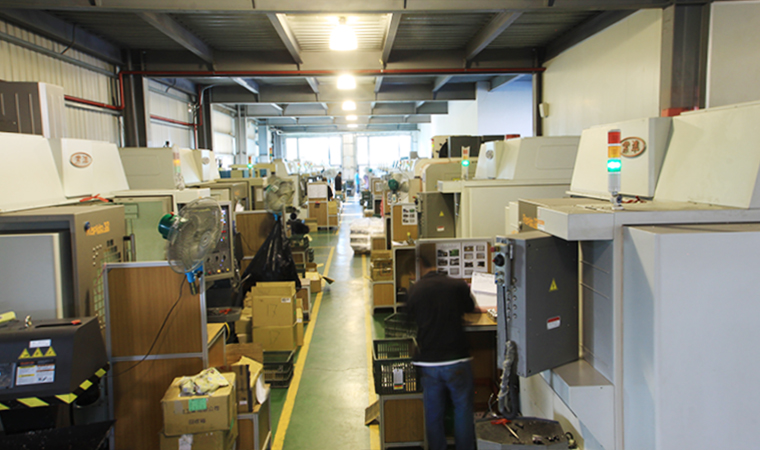 Business Philosophy
"Provide quality products while offering rational processing costs."
HTI believes that being capable of making continuous improvements in product quality and managing to lower processing costs are essentials to the survival of an industry; they are also the main demands for entrusting an OEM. Key criteria for achieving these goals are via meticulous internal management procedures over processing, upgrading of machine tools and facilities, and a well-established communication system.
In the competing metal processing industry, many operators strive to upgrade their own technologies for achieving more sophisticated products and more competitive prices. In addition to refining its own specialties to match up with supporting suppliers, HTI further cooperates with operators in the same trade to upgrade the technology and innovation of respective parties. The exchanges are capable of taking advantage of the most sophisticated facilities of both parties for escalating quality of the final product with dramatic lowering of costs. During miscellaneous processing procedures, industrial trend and technological ideas are gained and construed from time to time, with much more time and efforts preserved for improving professional know how as well as more clear control of processing procedures, with resulting achievements fully demonstrated in final products.
Future Expectations
Within the 30 more years, HTI has experienced booming and recession the global economy, and has remained on the post in the midst of external migration of Taiwan businesses; fighting against the impact of bubble economy HTI expanded continuously. For further strengthening competitiveness, HTI injected considerable efforts in improving the production equipment as well as the professional knowhow for fostering better capabilities to face the ever changing industry.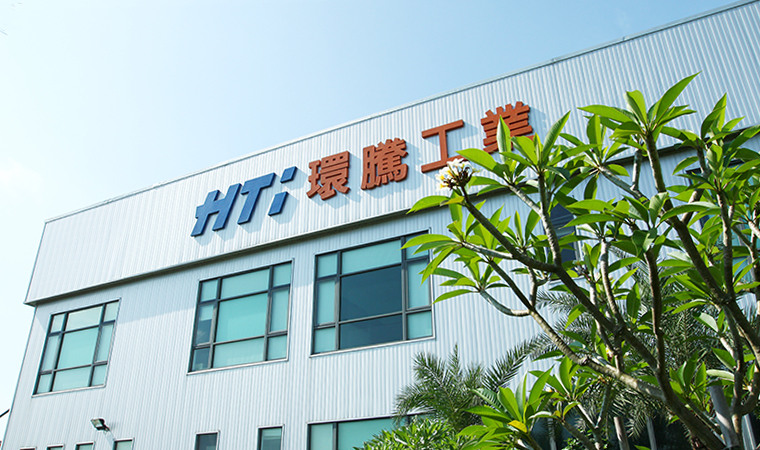 Milestones
2017
Coperate with Delta Electronic Inc. and another major optical manufacturer. Develope and process high precision metal parts for optical devices. Entering the field of precision opticels and electronics parts manufacture.
2014
Attained ISO 9001 certification of production specifications in April.
2013
Purchased Zeiss 3D Measuring machine, for full escalation of product precision and yield.
2012
Completion of new plant, together with introduction of ISO 9001.
2010
Purchased 4-axis CNC Machine Center, with introduction of CATIA professional precision processing software. Retained professional managing and operating personnel for overall integration of machine, manpower, resources and knowhow, an intensive integration of the processing flowchart.
2009
Entrusted by a renowned manufacturer of medical care facilities, a series of medical care products were developed by HTI, including fixed and moveable mount of medical monitor systems and large-scale aluminum extrusion supports. HTI took charge in developing fittings for electronic accessories, including the main base of copper/aluminum alloy heat dissipation systems and acrylic fittings. At the same time, formal introduction of Enterprise Resource Planning (ERP) system and training program. Purchase of 2 precision machine centers for meeting customers production needs.
2008
Assisting development and design of innovative bicycle accessories with precision and environmental material as main prerequisites, 4 new high-speed precision machine centers were purchased. Intensive training was provided for the staff; cooperation with vocational training institutes initiated for introducing new production facilities and technologies into practice, and for providing a more comprehensive model of cooperation.
2007
Purchase of 6 new high-speed precision machine center for coping with versatility and fast production needs of manufacturers. General update of computer aided drawing software including AutoCAD, Solidwork, etc., for improved precision of the process.
2006
Set up HTI website as a prompt and valid means of Internet contact with customers, expecting to shorten the time spent on sales communication by network link. Active cooperation with industrial design teams started from accessories of sport goods, gradually forming the ODM model of cooperation, which included limited production of hardware accessories to Adidas Sport Backpack and Sony PSP Outing Bag.
2005
Upgrade of computer aided graphic machining equipment with overall introduction of computer-aided systems including Solidworks and Autocad, together with internal SOP systems on design and process procedures. Additional purchase of several most advanced CNC precision machine centers; dramatically shortened duration of product development and processing, more certain on delivery of the product, and greatly increased precision of machining.
2004
Via recommendations of upstream manufacturers, indirect cooperation with Muji initiated for producing and developing aluminum accessories for domestic toilet products.
1998
Production of hardware accessories of livelihood apparatuses. Production of bottle opener, desktop stylish clock, pen holder, stationery, gifts, etc., made with aluminum extrusion (by integral forming) technology; we took charge in versatile processes such as metal forming, metal sand blasting, surface polishing, anode processing, and so on. Among which were additional purchase of surface finish facilities including hand-held sand plaster machine, automatic drum type sand plaster machine, suspended-arm sand plaster machine, etc.
1997
Undertook development and production of hardware accessories of renowned home decoration brands, among which were series of kitchen and toilet aluminum accessories of IKEA, the Swedish manufacturer.

Additional purchase of several punch machines, bending machines and various automatic mass production facilities.

1974~
1996
Establishment of HTI, mainly for manufacturing bicycle parts. Other business items included auto hardware, domestic kitchen and toilet hardware. Scope of machining included hardware forming by automatic lathe machining and desktop lathe machining.
ISO Certificate
HTI attained ISO Certificate on Production Management Standard, with full introduction of ISO 9001:2008 Production Process Standard in 2014.